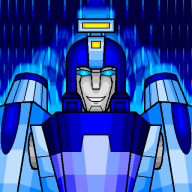 Joined

Feb 23, 2021
Messages

12
Trophies

0
Age

37
XP
Country
It's probably easier for me to list my favorite albums by certain artists than to say what my favorite album overall is. For that reason, I'll give a list.

Bobby Brown - Don't Be Cruel
I originally had this on a hand-me-down cassette, and there was a period of time where that tape was on heavy rotation during the summer of 2008. I recently upgraded said tape to CD with a (small) part of a Christmas gift card. I've honestly never listened to any other full Bobby Brown album.

SWV - It's About Time
This is probably their most famous album, being the one that spawned the no. 1 hit single "Weak." It's a very nostalgic album, being one that my older sister used to play frequently back in 1993. She passed her tape on to me when she decided to upgrade to CDs, and I think I wore that thing out. I've been through several copies of the album since then. "I Missed Us" Is a very close second for me. I remember wanting it for Christmas in 2012, only to not get it then. Fortunately, I would get it a couple months later when I went to Walmart to redeem a gift card.

Backstreet Boys - Black & Blue
This is another album I've had to replace multiple times. My first copy was busted when my mom's abusive (now thankfully ex) husband had a hissy fit and threw it out of the stereo. I bought a second copy during a mall trip, only for that to be stolen when I took it into school to play in my computer class, where the teacher allowed students to play their CDs on the classroom stereo so long as they were lyrically clean. She bought me a replacement for that one since it was stolen from her classroom. I would later lose that copy at my dad's place, where it was likely stolen by the local druggies and sold for crack money. The copy I have now was given to me by a friend from my senior year art class. She was going through a change in music tastes and heard my story about losing so many copies of that CD. I haven't been able to re-establish contact with that girl after high school, but I still have the CD.

B2K - Pandemonium!
I pretty much passed on this CD when it came out, even though I did love the singles it spawned. I do love the previous album and have had that since the early 2000s. I finally decided to stream it last year because COVID-19 was certainly causing plenty of pandemonium. When I got my Christmas gift card, I redeemed another small part of it on the CD.

Will Smith - Lost and Found
This one came as a surprise to me. By 2005, I had pretty much stopped listening to the regular radio, so I had never heard anything off this one when I got it during on of the CD Breaker's good moods. Thankfully, he was out of my life within weeks of me getting that album, so he never got the chance to throw a fit and break it. Maybe it just reminds me of finally getting out of a bad situation that, at its worst, had me fearing for my life. What a shame it was his last album!