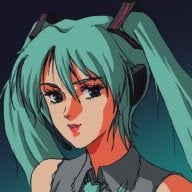 no thanks, I don't want a custom title
OP
Member
Hey gang, just popping in with is probably a really dumb question.
It's been too long since I made a proper NAND backup, and so I figured I might as well get down to doing that.
The problem is, it's been so long since I made it that I can't really remember the "proper" way to do it. When I'm in Hekate Nyx, I see 4 options to backup, as well as a Raw Partition option at the bottom.

Basically, I want to backup my NAND so that if I brick it or something bad goes wrong, I can recover. I do not have Emunand whatsoever and don't care about it. My SD card is Fat32 so I know I'll have to have some split files and whatnot, but regardless, what do I dump if I want a complete backup for brick recovery?

Thanks!