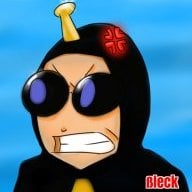 Joined

Jun 4, 2013
Messages

360
Trophies

0
Age

25
Location
XP
Country
What if you could get light-years away from Earth and had some sort of super-telescope that was advanced enough to view the Earth, wouldn't it be possible to witness the past?

I mean since you can't actually see an object until the light coming from it reaches your eyes, why wouldn't the same thing happen far away in space with the "object" being the Earth. You can't see a star until its light reaches Earth which can take years, so we are technically already looking at their past.

I understand that technically you are already seeing the past, but that must be only a few micro-seconds in the past. What I'm talking about is looking years back, like being able to see the birth of your grandparents.

Couldn't all this also mean that if we could travel faster than the speed of light that we could travel back in time?

Also think of the possibilities! We just "believe" in the content of old books and paintings to understand our history, yet we can never be sure about what actually happened. There are countless mysteries of the past that remain unsolved. There are also many conflicts going on because people disagree about what actually happened in the past. So many problems would be solved. You could also just watch yourself being born and stuff like that is just awesome to see.

I've had this thought for ages and never did any effort to find an answer... Until today I guess. I'm sure some of you thought about this too. Anyway, enough from me. I want to hear what you guys think!