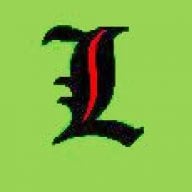 Well-Known Member
OP
Member
Joined

Jun 17, 2006
Messages

198
Trophies

0
Website
XP
Country
Hi everyone,
I'm not very familiar with 3DS hacks and I'm a little bit confused about what was done to my 3DS. I was wondering if anyone here could do a little detective work.
Here's my story:
I went to overseas and I asked 2 3DS to be hacked at a game shop. 1 is my 3DS xl and the other one is 3ds original.
I asked what CFW was going to be installed and the shop assistant told me she was going to install Luma.
Sure enough, i paid (because it was cheap) and asked her to install the CFW.
After waiting for an hour, the 3DS XL had Luma, Homebrew and FBI successfully installed. The 3ds original couldn't have the CFW installed because of the SD Card issue (which later on i found that i had gateway emunand installed). I had no spare SD card at that time and I asked the lady to at least hack it so that later on I could install FBI and Homebrew myself and sure she did it for me.
Few months after returning from overseas, I checked the 3DS XL's SD card and tried to look for hint of what method of hacking she did to install the Luma CFW and I'm puzzled. I was wondering if you could help to find out what hack was done to my 3DS XL so that I could do the same to my 3DS original.
Here are the clues from what I gather looking at the SD cards:
Both 3DS were updated to Firmware 11.0
The SD card contains files/folders: 3ds, cias, GAMES, gm9, luma, boot.3dsx, boot.firm
Closer inspection into 3DS folder, I found the following files/folders: CHMM2, ctr-httpwn, ftpd, hans, install, menuhax_manager, mgba, prboom, qtm, scrtool, dspfirm.cdc, eshop,smdh, eshop.xml, fbi.3dsx, ironhax.smdh, ironhax.xml, sploit_installer_oot3dhax.smdh, sploit_installer_oot3dhax.xml, sploit_installer_stickerhax.smdh, sploit_installer_stickerhax.xml
Does anyone have any idea what hack she used to install CFW?