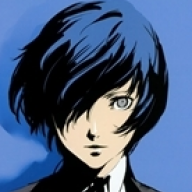 Well-Known Member
OP
Member
Joined

Apr 6, 2015
Messages

602
Trophies

0
Location
XP
Country
Hi all,
um i wanted to make a thread on what switch games would or are you thinking of getting in 2021,
here's my list:
switch games 2021 list:
1) bravely Deafult II (26/2)
2) FF XII ZA
3) langrisser I + II
4) Xenoblade Chronicles 2 & Tronia DLC (digital)
5) Octopath Traveler
6) anything zelda 35th?
7) YS IX
8) ???
====================================================
im thinking of maybe getting 3d world as i never played that on wiiU (never owned a wiiU), but im not 100% sure if it is wroth it.
1) is 3d world like 3d land on 3ds? i loved land alot on 3ds back in 2011.
im also thinking of getting maybe 3d all-stars for galaxy only as i have not played it on wii, and on my andriod phone, galaxy does not play at all well,
sunshine and 64 games i can play just fine on my andriod phone, but not galaxy, but im not sure if it is wroth getting a 50-60euro game for just galaxy alone?
i wonder if nintendo might relase galaxy as a standalone verion (pysichal or eshop) after all-stars is expired/pulled off (31/3)?
or if nintendo made a galaxy + galaxy 2 version? i'd totally buy that to play galaxy 1 on switch. (switch lite for me).
since i loved XC1 so much
(thread for that
:
https://gbatemp.net/threads/my-experiance-with-xenoblade-chronicles-de-on-switch-thread.581009/
),
3) is XC2 Tronia DLC (standalone) wroth playing and is it like XC1?
i don't think that XC2 or XCX might be better or can even top XC1?
4) im super exicted for Bravely default II as i played both demos and loved them, can't wait to play the full game in febuaray, but i don't see any preorders for a physical release avalae anywhere yet,
is the game coming as a pyshical relase in europe or only eshop?
also if you have any games you might get or thinking of getting, post your lists below.
thanx.