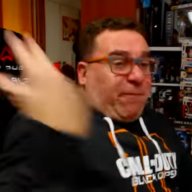 There's nothing here, u can go away.
OP
Member
I think it's too expensive to buy retro games from there, €110+ for Mario Kart Double Dash and other GCN games? 300€ for the Wii? €270 for a Mega Drive? 60€ for some Wii games?

They do horrible deals, you should never buy from there, it's always a lot cheaper to buy from Ebay, from garage sales, from local stores...