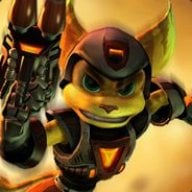 Joined

Oct 29, 2017
Messages

124
Trophies

0
XP
Country
Character Action Games are stuff like the Devil May Cry series, Ninja Gaiden, Bayonetta, God Hand and Metal Gear Rising. Some people prefer to label them under the Action genre, some might use "Stylish Action" in reference to DMC and Bayonetta, others might just call them Beat Em' Ups or Hack & Slash games.
They're awesome games IMO, they usually have ranking systems for every fight you get in that add up in the end of a level you're playing. Getting the highest rank; like SSS ranks in Devil May Cry 3 can be quite a challenge that requires knowing the ins and outs of the game's combat system and its enemies.
The difficulty modes in them tend to greatly vary as you go higher and higher as well, with different, tougher enemy spawns with increased aggression or even new moves, offering a ton of replay value as you try to master them.
Anyways, I really, really enjoy these kind of games if it wasn't obvious enough already, and I wanted to know how my fellow Tempers feel about them.