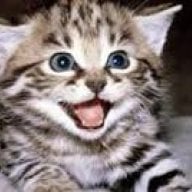 Joined

Mar 15, 2014
Messages

40
Trophies

0
XP
Country
The compatibility guide is a hot mess of low capacity drives and low compatibility barely even tested drives that aren't specifically tested for Wiiflow, and most of the devices with more than a 100 gb of storage space it lists are exceedingly difficult to find, some are even hard to identify because nothing useful comes up in a search engine.

I recently made this mistake of getting a PNY 128 gb flash drive (it's Fat 32 formatted and properly set up just like my last HDD, which worked fine) and it can't run Gamecube games properly from any loader occasionally one will work ok but normally they either blackscreen fail to load or they crash to a Gamecube Error Message during gameplay, usually shortly after starting them up. NMM, which I originally thought to be the culprit, apparently isn't.

It also can't play movies with Mplayer, attempts to launch them just blackscreen or crash out back to the Wiiflow or system menu, but all the movies on it run just fine with WiiMC.

Wii games on the other hand work fine with the flash drive from any loader, no problems whatsoever.

Then with a Storite HDD I recently got off Newegg, everything will load, but games will randomly freeze. Movies on the otherhand work perfectly with Mplayer with this device. I can't make any sense whatsoever of this.

So basically what I'm looking for is at least a 100 gb drive that's tested and worked with Wiiflow, able to properly run Gamecube Games (no crashing five or ten minutes in) and Wii Games and preferably movies though it's not a deal breaker, that I can actually purchase somewhere.

Does anyone know of such a device?