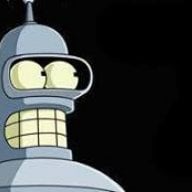 Well-Known Member
OP
Member
Joined

Jan 3, 2014
Messages

1,374
Trophies

1
Age

38
Location
XP
Country
For this review, I wanted to do a side by side of 2 games
that were released in 1998. 2 different companies with 2
completely different games. WCW vs NWO Revenge and WWF
Warzone. I'm doing a bit of a different review as I'm just
going to review the audio, graphics, gameplay, Create a
wrestler mode, and an overall review of both. Having said
that to be a bit easier on what game I'm talking about, R
will be for Revenge and W for Warzone. On to the review.

Audio

R: This isn't a huge improvement over the previous game THQ
released beforehand. Once again, there is just a basic amount
of sound. Some punches/kicks and some crowd oohing and aahing.
Entrance music is still just basic rock music, not the actual
entrance music that they used.

W: Seeing as this was a new entry for the WWF, they did go
all out with this. The background music sounded really good
during matches and they even had the entrance music as well.
There was commentary that went on during the match which at
the time was awesome. Punches and kicks were about on par
with Revenge.

Winner: Warzone

Graphics

R: The faces, body shapes, and skin colors are a major improvement
over World Tour. It still is plagued with wrestlers clipping
through other wrestlers when doing moves but isn't as noticeable
as World Tour. The wrestlers moves have gotten upgraded as well.
Kevin Nash's powerbomb has a new look as does DDP's Diamond Cutter.
Most looked exactly as to what you would see them do on tv.
The rings and stadiums have gotten upgrades too. All in all,
they outdid themselves on this game.

W: The looks of the characters were done a little bit better.
They didn't have any blockiness to them like Revenge did. Some
of the wrestlers didn't look too impressive though. To me, they
didn't look anything close to their counterparts do in real
life. The Rock would be one that I felt that they rushed on.
The rings looked really good and the stadiums looked great as
well.

Winner: Tie, neither outdid each other

Gameplay

R: Here is where this game shines. Since they had the basics
ready to go, all they had to do was improve on the previous
game, which they did amazingly well. With more moves, better
animation, more taunts, among many other things. Once again,
weak and strong grapples/punches/kicks were easy to do. Reversals
were easy as you had one button designated for grapples and one
for hitting. Being able to pick up and play would set this
game apart from others. This game also had a animated referee
that did counts as well. You could steal opponents taunts as well.
Easy to pick up and play.

W: As a brand new entry for WWF, this game decide to do a few
things different. They used motion capture for the moves and
to pull them off required you to do button presses. During the
match you got momentum by doing different moves with the crowd
booing and cheering for you or against you. One issue I had is
that you had no idea on how to do the wrestlers finishers. You
had to look online or in books to get the specific codes to do
them. Not easy to pick up and play.

Winner: Revenge

Create-a-wrestler

R: The only thing you could really do was change the clothes and
name. Not a real create-a-wrestler mode.

W: You could create to your hearts content. Different body
builds along with different genders. A bunch of different
attire selections along with the ability to choose actual
entrance music. The one thing that would have made this even
better was the move selection. In this game, you could only
copy the moves of existing wrestlers. You couldn't choose any
specific moves yourself.

Winner: Warzone


For the final results, I will say that Warzone would be the
more superior in features that were ahead of its time. Gameplay
though, Revenge wins hands down. Just like the monday night ratings
for the shows these games were trying to fight for, each game
would go and try to outdo each other. Both were great for what
they offered but they weren't perfect by any means. Its still
a toss up between the two for which is best. I've always said
that a game without gameplay isn't a good game but features
can be a big deciding factor as well. For me both games are
amazing for what they offer.

Winner: A tie, both games were amazing.