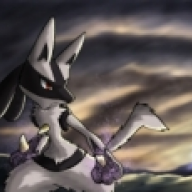 Well-Known Member
OP
Member
Joined

May 17, 2014
Messages

535
Trophies

0
Age

30
Location
XP
Country
Okay, it all started off with me playing The Legend of Zelda: Majora's Mask 3D, and I just completed the Snowhead Temple. Then I saved and then on this very day when I started playing again... I noticed something very unusual when I decided to play it on my other Nintendo 3DS (since it's a retail game card).
The game said that the save file was corrupt and the game automatically erased it instantly. And all I did was play the game on a different console. I never took the game card out while saving, I never switched the power off while saving, the connectors were perfectly clean. There was absolutely nothing wrong with the game card physically.
So then... I tested it out to find out what was actually causing it. I thought it was some save point in the game, but then I found out what was the cause: it was none other than playing the game on a different 3DS. I tested it out again on a verity of different 3DS consoles, it came up with the same message every time I switched 3DS consoles after attempting to play it:
Don't believe me? Try it out for yourself, I'd suggest making a backup of your save data from the game card before doing this. But as a warning, please do not... I repeat, please do not play the game on a different Nintendo 3DS than the one you normally play it on.
And before you start saying that I was using some flash card (or ROM) during that time, no I'm not! And I'm certainly not even using SD card data with out-of-region .cia data either.
This is a bug in the game's saving system. Am I the very first person in the world to ever experience this? If there's anyone else that experienced this problem before me, feel free to say so.
And just so you know, this version of The Legend of Zelda: Majora's Mask 3D I used is PAL (European) Version. And it's a retail game card of course. And also, all the 3DS consoles I tested them on were on 9.5.0-22E.
If there's anyone that experiences the same problem with Majora's Mask 3D in other region codes, please post about it here.