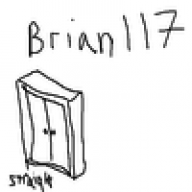 Joined

Oct 1, 2007
Messages

3,273
Trophies

1
Age

31
Location
XP
Country
So today after receiving my Halo 3 Legendary Edition package from Microsoft off Club Bing, I have been determined to sell lots of things in order to get a 360. Yes, I ordered it even though I don't own an Xbox 360

. Thought it would be great to keep for the future till I got a 360.
I semi-decided to sell my original Xbox with about 10 games, and 2-3 remotes. I look up on Gamestop, only to see that a refurbished Xbox is going for only $49.99. Not that the price is bad, but it won't get me far towards an Elite 360. Also taking into consideration that Gamestop will only pay you half of what they charge for it after you sell it. So I probably would of only got $25 for the system.
I barely play the thing. It's been sitting in the basement, hooked up to a crappy TV we have, never been played in about +6 months. Just thought it would be something to sell and save up money for.
So basically I need assistance on a price check for this if I were to sell it on eBay or even post a [WTS] thread on here (which I'm doing first before I eBay it).
All the games I have looked up on eBay and Gamestop and Google Shopping, and get these results in which the used price ranges:
Morrowind: The Elder Scrolls III - $15
The Sims Bustin' Out - $8-10
Need For Speed Hot Pursuit 2 - $19
Driv3r - $8
The Simpson's Hit and Run - $8
Greg Hastings Tournament Paintball - $5-6
Spiderman - $5
Tony Hawks Pro skater 4 - $5
Need For Speed Underground - $5
Tony Hawks Underground - $5
Pocket Bike Racer - $3
-
The system was bought the first year it came out, which of I forgot. So it's pretty old but runs great. No scratches or dents or any kind of marking on the shell. Has never been opened up to install anything. Plays games smoothly with no skipping. Never been dropped.
Would ANYONE happen to have ANY price range for all of this? I know I will not get over $100 for this, but even just $80-90 would be great.
Thanks

.