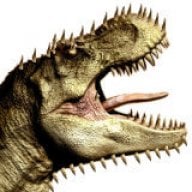 Joined

Mar 27, 2011
Messages

39
Trophies

0
Age

25
Location
Website
XP
Country
First let me say that is my first topic here and would like to criticize him fondly



Everyone should know of such a WOOD4TT which is a version of the R4 WOOD DSTT.And for testing some ysmenus, ttmenus, I discovered that WOOD4TT.Then I downloaded it and simply I unpacked in the SD of the R4iTT, placed in the NDS the FlashCard and then the R4iTT direct gave boot in the WOOD4TT on the contrary of its official firmware.(???)

This WOOD4TT is not an modification of name cute,is a port of the WOOD R4 Original to DSTT and some R4 Clones as the R4iTT.

Okay, let's start the tutorial: I describe how to download and update manually WOOD4TT
(first of all know that this tutorial has only been tested with R4iTT)
[[THIS TUTORIAL PROBABLY WORK PERFECTLY ON DSTT]]
Tutorial 1 (Download WOOD4TT):
1°:You can download the WOOD4TT here: http://www.nimiso.com/kernels.php?action=d...=wood4tt125.zip

2°
ut everything in the folder InSD (_rpg and TTMENU.DAT folder) inside of your SD of the R4iTT (or other R4,or DSTT)

3°:If it works Congratulations, you now have WOOD instead of your garbage firmware: D. If work or not post here: / (Maybe we found a solution)/b]
Tutorial 2 (Update WOOD4TT):
(Because WOOD4TT has only up to version 1.25 while the normal WOODR4 has up to version 1.27 [You can upgrade to newer versions of WOODR4 (when they are released more new course), the tutorial is not specifically for the 1.27 update WOODR4]
1°:To update the WOOD4TT you have to download the WOOD4TT and the original WOODR4 with frequent updates here, or another reliable source that you find: filetrip.net / file.php? id = 24367.[

NOTE: To download the WOOD4TT see a Tutorial 1.

]

2°:Unzip in the WOOD4TT1.25.ZIP what 's inside the folder InSD(_rpg and TTMENU.DAT).

3°
pen the WOOD R4(.ZIP,.RAR,.7ZIP.ETC) you downloaded and extract the folder _rpg to the same folder that are:TTMENU.DAT _rpg.

[It will ask if you want to replace,then replace.]

.

4°:Congratulations WOOD4TT you updated with the latest update ORIGINAL WOOD R4.Now copy the folder _rpg (which you modified) and the file TTMENU.DAT to your SD.

5°:

Have fun without random freezes in their games.
The tutorial above can also be used to use the WOOD4TT on the DSTT,probably working perfectly.
Even more, I expect comments.