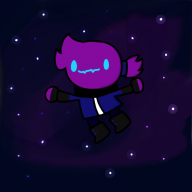 Joined

Sep 11, 2021
Messages

17
Trophies

0
XP
Country
(Just as a heads up, I'm not that much of a Master Mind when it comes to softmodding, so forgive me If I did/do something wrong)
So recently I decided to Switch from WiiFlow to USBLoaderGX, since WiiFlow would randomly crash while playing certain games, and so I followed this Youtube Tutorial to set it up.
And it works fine, No crashes, games work fine but the previous problem got replaced by another problem.
Loading speeds are REALLY slow, to the point it is unbearable. And some game's audio start to glitch out at certain points (For Example, Wii Party's Music has Lag spikes every couple of seconds)
What would normally take about 2-5 loading seconds would now turn to almost 30+ seconds per loading screen.
The USB I use for my Wii Backups is a 64 GB USb Formatted to FAT32.
I seriously need help, and I don't know where to start.