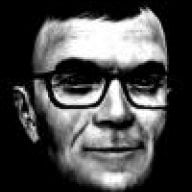 Active Member
OP
Newcomer
Joined

Oct 7, 2012
Messages

33
Trophies

0
XP
Country
When USB Loader GX loads up it seems to be doing it normally, but once the loading part is done and the main screen is opened, there is a message that says "USB Device not found. Switching to channel list mode."
As long as I am remembering correctly, the drive was detected normally once I had USB Loader GX opened for the first few times, but then a little later when I restarted the console I got the message asking if I wanted to reformat for Wii U use. I figured that this isn't what I wanted but I decided to try it out anyway to see what would happen. That obviously made the drive not work for this, so I reformatted it with guiformat to fat32 as it was before. Now every time when I open USB Loader GX I get this retarded message telling me the the USB isn't detected, even though it appears to be detected upon the booting up of the app (the loading doesn't stop and wait for a USB to be inserted with a time counter at any point).
And before any of these problems began, I had tried to install a game to the drive through USB Loader GX and upon starting it the download meter just got stuck at 100% and I had to unplug the console to get it to turn off. How do I fix this?
I followed this guide here to a dot with homebrewing my vwii, other than the fact that I used smashstack for the homebrew channel (
https://wiiu.guide/vwii-modding.html
)
The version of USB Loader GX I am using is from this link:
https://sourceforge.net/projects/usbloadergx/?source=typ_redirect
Can somebody please help me?