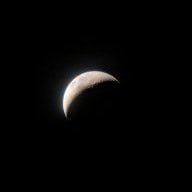 Joined

Dec 23, 2020
Messages

20
Trophies

0
Age

33
XP
Country
Hi,
I'm going to uninstall CFW on my New 3ds XL as I'm going to sell it (I already have another new 3ds xl), but I just have a few questions...
From the 3ds hacks guide, I'm aware that a brick is possible if you have 'modified critical system software' and there is always a small possibility of a brick anyway, but has anyone had any good or bad experiences with uninstalling CFW? I'd just like to hear how the process went for people.
Also, stage 18 on the guide says:
18. You should boot into the regular 3DS Home Menu. If you do, power your device off and continue to the next section
If you do NOT boot into the regular 3DS Home Menu, continuing with these instructions WILL brick your device. You should join Nintendo Homebrew on Discord and ask (in English) for someone there to assist you
If my device was not to boot into the home menu at this point for whatever reason, does anyone know what to do in terms of carrying on or stopping the uninstall process altogether?
Does anyone have anything else helpful/any other advice about uninstalling CFW?
I'm only asking these questions as I'd rather be safe than sorry.
Thanks in advance!