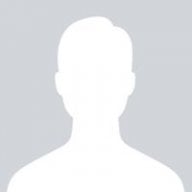 Joined

Sep 13, 2020
Messages

12
Trophies

0
Age

35
XP
Country
[SOLVED] Solution at the end.

Hello,

Something very weird is happening. I was playing Super Mario Odyssey, and it worked flawlessly for a long time, then when I'm about to beat the game, the image and sound freezes, but since I could still use the Switch menu, I closed the software after a minute. Soon after, Nintendo gave an error saying that the file is corrupted, and prompted to run a check, and it confirmed that the file was corruputed. Then, the game simply didn't launch anymore, giving the error "Unable to start the software. Return to the HOME Menu and try again."

With this I did the following steps:
1) Redownload the game using TinFoil
2) Reinstalled the very same .xci file I had stored on an HD (using the SX OS default installer on album)
3) Rebooted the Switch (for some reason, on my device it takes ages, and a lot of trying to get it on after a reboot, but this also didn't help)
4) Tried installing only the base game, and downgrading the required version to boot up
5) Downloaded a brand new file, this time in .nsp format
6) Tried installing the game on Nand instead of SD Card
7) Tried deleting the Tickets for the game on Tinfoil
8) Tried launching the game after deleting the save file and also on a brand new profile

I did all those steps just after getting the first crash on the game, so I haven't updated nor installed anything new that could mess up that game. I'm really bugged as to why the console seem to have blacklisted that game or something. I installed a different game after this and it worked fine. I'm not sure if it could be a SD Card problem (even if I install it on Nand, maybe some files of the game still goes on the SD?). But even if it is the case, it's weird that I can install other games fine, but Mario Odyssey simply won't work anymore.

Any ideas?

My config is a Switch with SX Core
SX OS 3.1.0, firmware 11.0.0

Thank you.

--- Finally it's solved.

What did the trick, was turning off the console, then launching it up holding VOL+ plus Power. Then just choosing to boot SX OS in custom firmware. Apparently just getting into this menu cleared up some cache files or something like that, that was messing up with the game.