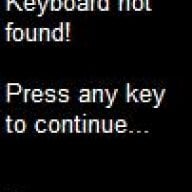 Joined

Jan 30, 2008
Messages

141
Trophies

0
Age

30
Location
Website
XP
Country
Okay guys, i have seen many, many people posting about not getting their Brawls to work.
I found a very nice guide made by AvEnGeR-X which told about how to do this, but it wasn't very detailed so i declared to make a very detailed one.
Good, since i've said that, let's begin!
I have taken many of this from the guide made by AvEnGeR-X, which can be found here: http://gbatemp.net/index.php?showtopic=91738
I tried to make a more detailed version of his DVD-9 part, all credits are for him, not for me!
What do we need?
-IMGburn (get it from
http://www.imgburn.com/
)
-A blank DVD+R DL from Verbatim, notice that it has to be +, and not -! This because it needs a layerbreak, and - is unable to handle that, while + does.
-A burner which is able to burn DL discs with layerbreaks and has DVD-ROM booktype support.
-A few minutes of your life.
-A nice, hot cup of coffee.
-The PAL ISO from Super Smash Bros. Brawl.
-(OPTIONAL)The .dvd file (Get it here, and save it for later in this guide:
http://supertosti.furion.nl/stuff/Super_Sm...Bros._Brawl.zip
)
Good, now that we have all the stuff we need, prepare your hot cup of coffee and read on...
First, we insert the blank DVD+R DL into the burner.
(OPTIONAL: Then, we put the downloaded .dvd file and the .iso into the same folder, and give them both the same name. I.e. Brawl.dvd and Brawl.iso
Then we doubleclick the .dvd file, which will automatically open IMGburn, if not, associate it with IMGburn and it will.
It will load your ISO automatically, if you have renamed both files identical as described above.)
Now we go to Tools, then Settings, then click the tab Write, choose under Layer Break for User Specified and fill this in: 2084960
Now we click OK and we will be back on the main screen. Make sure that you have selected the correct device in the list (The burner with the blank DVD+R DL in it) and put the speed at 2.4x*
If you can't find that speed in your list, then put it on 4x.*
* = I suggest using 2.4x or 4x if you have bad burns at higher speeds, if you have errors while burning at lower speeds, then try higher speeds. See also this thread for more about this: http://gbatemp.net/index.php?showtopic=83360
Good, now check the Verify option and click the huge button with the two images and the arrow between it, and it will begin the process!
Now take your already prepared cup of coffee, and enjoy it while you wait for the disc to be ready. Note that this could take a while, so enjoy it slowly!
After burning is complete, it will eject the tray and close it immediately again, don't try to pull out the disc, it's gonna verify the written data, to make sure there are no errors in the burning process!
After that, it will notice you that the burning process has been successfully completed and you may take out the fresh-burned disc out of the drive, then pop it in your Wii, and fire it up!
Enjoy playing your PAL Super Smash Bros. Brawl, and don't forget to give credits to AvEnGeR-X for making this guide possible!
Also check out these 2 topics:
http://gbatemp.net/index.php?showtopic=92572