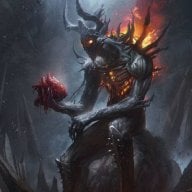 As above, so below
Member
Joined

Oct 19, 2016
Messages

397
Trophies

0
Age

120
XP
Country
"Most abortions are done out of convenience"
This statement is born out of ignorance, chauvinistic at best and a lie at worst.
Careful. He's got one Christian backed article that highlights only six states, each with their own rich history of being anti abortion, to back up his claim that most women get an abortion because it's convenient.
Any pro lifer that is content with stripping the rights of the mother to give rights to something not born yet cares more about control than saving lives. You can't advocate for forced birth and then completely disregard every other nuance of the baby's life and pretend to be pro life. It's a weak platform stemmed deep in religious and misogynistic ideals, backed by corporate greed feed propaganda.
"CONCLUSIONS
The decision to have an abortion is typically motivated by multiple, diverse and interrelated reasons. The themes of responsibility to others and resource limitations, such as financial constraints and lack of partner support, recurred throughout the study.
Perspectives on Sexual and Reproductive Health, 2005, 37(3):110–118"
Pulled from the Guttmacher article referenced above.
"Misconceptions About Reasons for Abortion
Some people think abortion is used simply as birth control. A common perception is that it's a "convenience" and an "easy way out."
That's not the case. In truth, it's very often because of family obligations and concerns about future children. Those answers are seen regardless of:
Age
Race
Income
Educational level
Parental status
They base their decision mainly on their ability to stay financially stable and care for their current children.
Abortion is a complicated and complex issue. Most people who face this decision don't make it lightly.
Those who've had an abortion say it's not an easy way out. It's a painful and difficult decision. And they made the choice while considering what's right for the baby.
Regardless of the reasons, it's a decision that stays with you forever.
Study: Self-Managed Abortions Rise Alongside Abortion Restrictions"
Pulled from the Verywellhealth article above
I'd say that the majority of women get an abortion due to not being able to afford raising the child or not being psychologically strong enough to do it. Nothing about convenience.

Using the word "convenience" betrays his intentions.
I agree wholeheartedly.