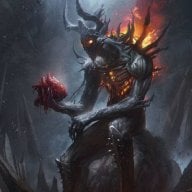 As above, so below
Member
Joined

Oct 19, 2016
Messages

344
Trophies

0
Age

120
XP
Country
My history knowledge is fine, which is why I know that the entire party swap crap is complete and utter bullshit.

Democrats haven't changed much since they fought a war to keep their black slaves, created the KKK and the came up with the Jim Crowe laws.

The party swap nonsense is just a way the Democrats are skirting reposiblity. You say they take responsibility for their racist past? Yeah, that's why they need an elaborate lie to cover their assess when its brought up, right?
Where's the lie? Do you have anything substantial to back this claim up or is this going to turn into a witch hunt? You can claim whoever is racist all you want, all you're doing is derailing the conversation because you have nothing else legitimate to add to your pro-life stance.
https://www.usnews.com/news/educati...ke-aim-at-efforts-to-ban-critical-race-theory
Just because, here's an article about Democrats being racist by fighting against the Republican led efforts to white wash American history by leaving out racist events over history. Just like those racist Democrats to fight racism with education.
I'm not assuming anything. Your example is not the norm.

Let's see ...

1) Don't work a minimum wage job.

2) Don't get pregnant until you are able to afford the child.

3) If you do get pregnant for any reason you have 9 months to find a job that can cover the bills.

4) Make sure the father is also working.

5) Take advantage of the low cost services and free support already established for low income people.
1. Excellent. Let's all get Masters Degrees and no one who works at McDonald's deserves to have a child. Sounds like elitism and sympathizing with employers shirking their responsibility to ensure all workers have living wages.
2. Good thing rape doesn't exist.
3. Hopefully that Technical College degree can be attained in 9 months. On top of working, doctors appointments, making sure #4 is enforced...
4. What if he dies after conception? Gets arrested? Drafted and sent overseas? What if he turns into a deadbeat and disappears? What if he beats the mother? Who can't leave because of reasons? You say you assume nothing, but you're assuming every pregnancy involves a literal Garden of Eden. If pregnancy was like that, I'd get pregnant.
5. Impossible. It's no one's responsibility to take care of the parents or their child. If they try and try and can't get on their feet, well, they shouldn't have gotten pregnant. But now that they are, they need to suffer for 18 years because they can't get on their feet and they get actively criticized when they ask for help. But none of that matters, because all life is important.
Well, until you need to orgasm. Then who cares?
It's not rocket science. It's actually pretty easy to take responsibility for the life you create you just actually have to want to do it. Shitty people bring life into this world and then abandon it or murder it. I'm not a shitty person, however the parents you're defending are utter trash. I'm not going to focus on telling strangers they need to pay the way for other peoples kids when its the responsibility of the parents to do so. If anything I'll focus on the deadbeats that refuse to work to take care of the life they brought into this world.
Except you're not focusing on the deadbeats. At all. You sit there and whine they need to do better, then chastise every choice they make. You keep trying to take a pro-life stance, but again, you're just showing your control issues.