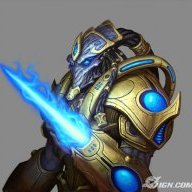 Well-Known Member
OP
Newcomer
Joined

Dec 13, 2018
Messages

45
Trophies

0
Age

41
XP
Country
I'd like to add to the discussions regarding updates and dlc. I've never actually change the app.xml file to prevent updates and dlc. I was just lazy. Most of them still works in english even with the over -the -internet update. I didn't find updating the game changing anything in the replaced language files, i.e. the language content file size remain the same as the eng version. If you use the ftpii method, you will see that the updates and dlc are stored in completely diffeŕnt place on your drive. They shouldn't change any modification you have done to the main game. But if something was missing the game just might not run.

For the games that didnt work after update, I found the similar language folder in the update folder too. So, once you replace that too, you might be good. However, I still have some trouble with captain toad +update Im not quite sure why.
Yeah, not every game with updates will revert to Japanese, it depends which files the Update will add. For the ones in the first post, that I said to edit the app.xml, though, I had the problem of reverting back to Japanese, like Mario Kart 8. I didn't know that Updates and DLC are downloaded to a different folder, so the solution of merging DLC and Update files to the game folder shouldn't work, actually, problably I did this kind of test when I was developing the method, It just happens that was a long time ago, and I really can't remember.