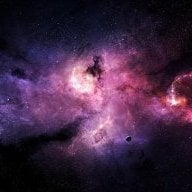 Joined

Oct 11, 2014
Messages

2,871
Trophies

1
Location
XP
Country
Requisites
1.- A Wii U with FW 5.3.2.
2.-
OSDriver Kernel exploit by the libwiiu team
.
3.-
Cafiine for FW 5.3.2 v1.1 by golden45
4.- The level to test.

Instructions
On your PC:
1.- Extract the Cafiine server files somewhere.
2.- Create the following folder structure in
cafiine_root
cafiine_root\[TITLE_ID]\vol\content\Common\course_res_pack
replace [TITLE_ID] with:
00050000-10101D00 for USA version
00050000-10101E00 for EUR version
00050000-10101C00 for JAP version
3.- Put the level in the "course_res_pack" folder.
4.- Run cafiine_server.exe
On your Wii U:
1.- Launch the Wii U browser and run the kernel exploit (
http://nwplayer123.github.io/WiiU/5.3.2/osdriver.html
)
2.- Relaunch the Wii U browser and run golden45's cafiine (you will need to host it if you haven't already done so)
3.- Input the server's IP (your PC's IP) by pressing up or down. Press the A button to confirm.
3.- Launch New Super Mario Bros. U
4.- Enjoy!
5.- The game will get stuck at times, when that happens just press CTRL-C in the server window to resume the game.
Credits
Many thanks to the libwiiu team,golden45,ChadderZ and others who made all of this possible.
This was based on this tutorial.