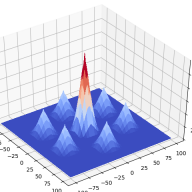 Joined

Jul 23, 2018
Messages

10
Trophies

0
Age

23
XP
Country
Hello,

I am currently trying to transfer pokemons from a Pokemon Emerald save to a Pokemon Diamond save with the Pal Park functionnality on DeSmuME, as it was told being possible, but I am stuck with a problematic corrupted save issue.

For the context, I was playing Emerald on my hacked 3DS, and dumped my save file which appears to be 128kb, and works on various other emulators.
My Diamond save comes from a bought cartridge, and was dumped thanks to Checkpoint on my 3DS.

I followed some tutorials and respected all the neccessary to make it work, I used what I think are clean ROMs, the roms and the saves files have the exact same names, and DeSmuME is able to load Pokemon Diamond with my save on it. I succeded to be able to select "Migrate from Pokemon Emerald" when I start Diamond, but when I click on it, the game prompts me that the save file from Emerald is corrupted or missing.

The thing is that it also doesn't work with other save files that were available on tutorials for example, so I am starting to think that it is an issue either coming from my roms or from the emulator itself or th way I installed it. I tried patching my ROMs, not using the NDS BIOS that I found, saving in VisualBoyAdvance to make a new 128kb save file... Nothing works.

Where could the problem come from ? I am adding my save files in case someone wants to try something with them. Thank you.