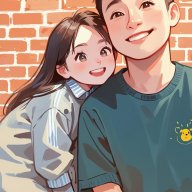 Joined

Dec 26, 2015
Messages

10,734
Trophies

1
Location
XP
Country
@Hayato213

My switch always boots into stock sysnand when I press the power button, but I want it to boot into the payload i name as "payload.bin" on the root of my sd card (ill likely want that payload being latest hekate).

I'm using an RCM X86 chip and I have all straps connected EXEPT for the volume strap. Currently I've flashed part one and two of the

RCM-X86 (all versions)

UF2s to my chip. First boot up after doing that DID boot me right into hekate since that was my "payload.bin" file on the SD, but thats not the case anymore. To get into Hekate, I currently have to hold vol+ and power, and then with the "Fusee Suite SAMD21 prebootloader" menu I go to "Browse for Payload" to select my hekate.

I simply want pressing the power button to boot me into the "payload.bin" i have on the root of my sd card.

EDIT: So power brings me to stock fw. Vol+ is when I start to see the sliders that i use to get into samd menu or my payload.bin. Also unrelated - In the info menu it says i have Volume+ strap detected but I didn't install that. And it doesn't show my joycon strap.

I've been having trouble with this for a few days now. Would appreciate your advice
If you have access to the Fusee Suite menu, then you can autoboot a payload on the UF2 version of Hekate, and set that to autoboot on the UF2 version to the payload of your choice, I would set it to hekate.bin, you would need to use autoRCM if you don't want to use a jig all the time.
So with the RCM-X86 booting hekate.bin, we can use a hekate.ipl to boot into a CFW, by setting it to autoboot a CFW like Atmosphere.
So when you press the power button with everything set correct it will boot into the CFW of your choice, to get to hekate when it is booting you press the vol - button to enter hekate menu. That is how I have mine set up.