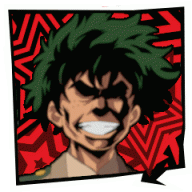 Well-Known Member
OP
Member
Notice:
This game is officially localized by NIS America.
The translation patch project is therefore unneeded and closed.

No patch release will be available. Please, support Nintendo and Nippon Ichi/NIS America by buying this game.
Old post below:
I've looked into the Gamefiles and I believe I've found the Files that needs to be changed:
File Location: romfs/database/
The Korean Text is readable when you open the files in Notepad++ and Convert it to UTF-8
Editing them in Hexeditor or Notepad++ would break stuff I believe, because the pointers will be wrong.
Would you help me with an Editor for these files (or a Tool that convert this file to editable textfiles and to rebuild them?
The Format seems to be very simple
#UPDATE:
Here's the prologue, fully translated!
The game is fully translated by now, we're still looking for proofreaders!
I'm aiming to release a full english translation Patch End of 2018, more than five months before the official US- an EU-Release!

currently looking for a few helping hands, helping me to translate the Game from Chinese and/or Korean (have both versions) to English.
Last edited by
Cyan
, , Reason: added official release information