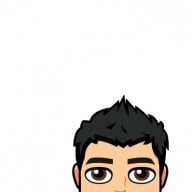 Joined

Jun 16, 2006
Messages

224
Trophies

0
Age

39
Location
Website
XP
Country
I couldn't find a guide or concrete answers for my scenario.
My scenario is I playing between two different PS4 Pros and want to keep my game saves across (so I resume playing where I left off on
PS4 #1
on
PS4 #2
).
Both systems are running
:
v5.05 Firmware

Both are "Pro" variants (

I don't think that matters but just in case

)

no PSN activation on either console

same local user "name" on both systems (

same spelling

)
I did some research, and using the "
Backup Save DB
" option in 5.05 exploit menu will backup userdata and gamesaves.
I'm familiar of running
PS4FTP
to copy the data to the console via FTP programs.
I have a few questions that hopefully someone can answer.
Question #1
If I don't use the "
Backup Save DB
" option in 5.05 exploit menu, and just simply FTP into
PS4 #1
and "
copy the files
", will it still work?
I am under the impression userdata files were encrypted, the the "
Backup
" option in the exploit menu copies "properly". I personally would prefer to FTP in consistently versus using an USB flash drive back and forth.
Question #2, Part A
If
PS4 #1
has a game save, say God of War, but
PS4 #2
does not have God of War installed will it still copy it successfully (i.e. create the gamedata folder on
PS4 #2
)?
And if I happen to install said game, God of War, on
PS4 #2
afterwards - will the gamesave from
PS4 #1
be present and ready to use (or I just lose that gamesave upon launch of a fresh game install)?
Question #2, Part B
It's a followup question but if I copy all the userdata from my main
PS4 #1
, and let's say it has 10 games installed with gamedata. But my
PS4 #2
has only 5 games installed.
Then I play on
PS4 #2
, then backup all the userdata from that specific unit. Will I lose gamesaves from the "other 5 games" that are not installed?
I appreciate anyone that can provide insight and feedback. Trying to avoid "corrupt gamesaves" when I can.
Thank you very much in advance!