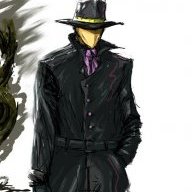 Well-Known Member
OP
Newcomer
Joined

Dec 12, 2020
Messages

47
Trophies

0
XP
Country
Hey, all.

So, way back in probably 2015 or so, when the Remake launched and I had just finished it, I downloaded Metroid II - Samus Returns VC on my 3DS, mostly for sheer curiosity's sake at the time.

Randomly picked it back up and started playing it sometime within the last year, and surprisingly, actually started getting a little into it - despite the dull, monochrome monotony of its presentation. But eventually got distracted with something else.

Well, finally jailbroke my 3DS for the first time ever this month, and the wonderful and limitless possibilities of the world of emulation and mods now lay bare to me, and I stumbled upon a colorized, "DX" version of Samus Returns for GBC, which I promptly injected via the appropriate Forwarder.

Oh, man. The color adds so much to this game. There's no way I can go back to Nintendo's monochrome/puke green VC offering now. Problem is, I'd rather not start all over again if I can help it.

That's perhaps where you could come in, if you could be so knowledgeable and kind.

Is there any possible way I can transfer my save file from the regular GB Metroid II VC to the new GBC color mod??

And why hasn't anyone given Donkey Kong '94 the same treatment? I played that thing on the Super Gameboy as a kid. It's a total drag playing it in black & white! But I digress, sorry.

I'd appreciate any help you guys could lend. Thanks.