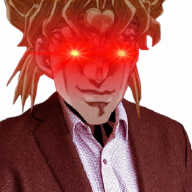 Joined

Jan 28, 2021
Messages

19
Trophies

0
XP
Country
So this first-rate eejit here managed to break an r4 card. Now take a deep breath because this is a long one. The story is as follows:
I bought an r4 card off a friend with games already downloaded on it, with micro sd and all. It's an 'r4-sdhc-3ds/dsi-dual-core-smart-update'. Me, knowing nothing about r4 cards, started to put games in a favourites folder, and came across a folder entitled '_rpg'. I looked inside and found more folders, all of which contained nothing. So, in a 100 IQ moment, I thought, "This folder looks completely useless. I'll delete it to save space."
As you can guess, that did not bode too well for the r4 card.
After hours of researching and learning what the whole r4 thing was about, I realized I had deleted the firmware, which caused the r4 to stop working. So I attempted to find new firmware. I bought a new micro sd with tons more storage, downloaded roms for the games I wanted from WoWRoms (and even a few hacks) and put them on the micro sd card, and then I searched endlessly for the specific firmware for my card.
None worked. I got close one time, where I could click on the games and open them, and then I'd be faced with a blank white screen. I wandered aimlessly around on forums of various websites, until I found someone who had a similar problem with firmware, and in the comments found a link to r4's website. I can provide the link if need be.
The kernel software on it was the one described above: the 'close but no cigar' firmware. So I looked at this update above it:
3DS V6.1.0-12 and DSI V1.45Upgrade Firmware
I put this onto the card, loaded it on the dsi xl and managed to update the card. It changed the caption and logo from 'Konami Digital Entertainment' to a logo of SpongeBob SquarePants, with the caption of 'SpongeBob's Atlantis Squarepantis THQ'.
Needless to say, I was stumped.
Any firmware I tried to put on the card after that all yielded the same result: 'An error has occurred. Please turn off the power.'
So, what I'm asking here is this: Does anyone have even the faintest idea what's going on here? And can anyone point me to the right firmware? Or have I downloaded some sort of virus and do I need to get a new card entirely? Whatever information you need that isn't here, I can provide it, but can someone, anyone, please give me something?
PS I have some game hacks downloaded to a micro sd card too. If they are .nds format are they playable on a dsi xl?