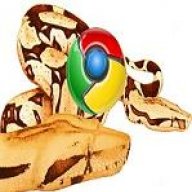 Well-Known Member
OP
Member
Joined

Jul 21, 2008
Messages

132
Trophies

0
Age

28
Location
XP
Country
Alright so like the title says I'm thinking about selling my Wii. It's softmodded, it has a black custom shell that I put on myself, and it's a release date Wii, so it's pretty old (but it works fine), so I need some ideas on how I should sell this.
1. I need to know if I should keep it softmodded (for marketing purposes) or if I should make it a virgin Wii, free of most hacks (that might be tricky but I think I can pull it off).
2. Where should I try to sell? Ebay, Craigslist, Facebook, Someone in my area (having a garage sale soon, or I could try to look around my school), other places.
3. How much should I price it at, should I bundle my games with it?
4. Should I just keep the Wii and try to enjoy it after putting all this love, effort and time into it?

Games that I have (originals of course): Excite Truck, No More Heroes, Links Crossbow Training, Fire Emblem: Radiant Dawn, NFS: Carbon, Geometry Wars: Galaxies, WarioWare Smooth Moves, The Legend of Zelda Twilight Princess, Call of Duty: World at War, Super Smash Brothers Brawl)

I have two remotes and one nunchuck, a Wii Zapper, a custom Wii stand with a built in fan and cool blue LED, a USB Lan adapter, and component cables.

For the Wii's box, most of it is there, but some plastic crap is missing.

I'd really appreciate the help, I'm terrible with selling stuff.