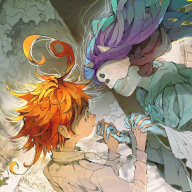 Joined

Aug 24, 2017
Messages

1,567
Trophies

1
Location
XP
Country
Hello to all Low-EMF gamers,
It's most likely that all of you still use a computer regularly. And while you can protect yourself from the EMF Waves emitted by it and the monitor by using a faraday cage and also sitting at a long distance from them, you also have to take the dangerous Human Interface Devices into consideration, as using wired ones instead of wireless ones is not enough to protect yourself from harmful amounts of EMF.
Let's start with some history:
A long time ago, in a better world without computers, people used these weird-looking mechanical things to write their social media posts:
These were purely mechanical and did not emit any amounts of EMF. What a better place the world was back then...
Unfortunately, an undisclosed amount of time later, the first electric computers were created. Technology was still basic back then, so the first common method for humans to interface with computers, was to use a modified device like the one shown in the previous picture, where the key presses would be electrically sent to the computer, and the computer would electrically send other text back to the machine to be printed. Unfortunately, as you might be able to guess, such a modified device already runs on electricity and poses a huge risk to the human body with the EMF waves it emits. This is where the dark era of harmful Human Interface Devices begins.
The devices then evolved to be even more harmful than before. With the progression of harmful computer and television technologies, humanity created the "video terminal", which functions similarly to the previous device, but now replaces the printer and physical paper with a television screen that shows the text that would have been printed. This obviously emits even more harmful EMF waves.

A photo of a man using a video terminal to interface with an old-fashioned computer that fills the room he's in. Let's have a moment of silence for his health...
At this point, you might think that it can't get any worse than sitting so closely to a big harmful cathode ray tube all day. Well, you'd be kind of right, as that's basically what people continued to do for decades, even as computers got smaller and faster (which probably also means even more harmful and high-frequency EMF from the computer itself), at least until LCD screens became available, which are probably actually a lot safer to the human body than the old Cathode Ray Tube. However, that obviously doesn't mean that they no longer emit harmful EMF, so it's still important to be at least 10 meters away from such a monitor when it is powered on.
That ends this part of that little history tale. There's the one kind of HID that remained mostly unchanged over the years:
THE COMPUTER KEYBOARD
I'm sure all of you are familiar with this unfortunate piece of equipment. Over the years, the "computer mouse" also got added to the mix, which results in even more harmful EMF that it's hard to protect yourself from, since those are the devices that have to come into direct contact with your body parts. Some people might think "what can be harmful in these things that just have a bunch of buttons and a movement sensor?" and that's where they're very wrong. True, from the outside, the keyboard might just look like a hundred or so buttons, since they're just switches that let a little bit of electricity flow through them (which could still already be a bit harmful), but there's an important thing to take into consideration. Count the amount of buttons you have on your keyboard. Now count the amount of individual pins in the connectors that the keyboards use:
See, that's the problem. The same applies to the computer mouse. And how do they solve this issue? Well, they basically embed tiny little computers into the keyboards and mice that then communicate with the actual computer at high frequencies. And of course, the high frequencies they run at result in high-frequency EMF waves being emitted right from the keyboard and mouse. You can't forget that the communication with the computer isn't the only part of the problem, as the sensors in the computer mouse are also high-frequency devices, and most keyboards also scan the keys that are pressed at high frequencies. So, even if your computer and monitor are tens of meters away from you, you will still have some amounts of harmful high-frequency EMF waves right at your fingertips, since you have to use a keyboard and mouse somehow. Now what can we do about such a huge problem???
Well, let's take a look at how the Master Creamu themself uses their computer.
As you can see, they use additional EMF-protection gloves on their paws when using the keyboard and mouse. I however don't think that this is enough, since the high-frequency EMF might be able to penetrate through those gloves, and it can also easily get to the other exposed parts of the biological body. However, it's the third panel of that comic that gives me an idea. Let's say that we remove the computer mouse from the mix completely. It's still possible to use most modern computer software with just the keyboard, thanks to at least tiling window managers on Linux operating systems. Now look at that super-long table in the third panel of that comic. What if we partially went back to the pre-computer ages, and created a purely mechanical keyboard, but with a hundred or so 15-meter long sticks than then press electric buttons on an electronic keyboard controller that's connected to the computer at the other end of the table? That way we wouldn't have any EMF waves close to our body, since the keyboard we use would be purely mechanical.
That's my idea for solving the problem of HIDs and their EMF. I'm happy to hear your ideas as well.