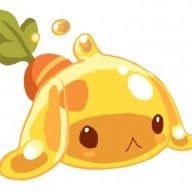 Well-Known Member
OP
Member
I think about this video often. It's a beautifully intelligent case of forced cooperation >:-)
In case you don't want to watch the intro, read the summary of this game show is below and then skip to 2:37.
Premise: The game show is called "Golden Balls." The object of the game is to win a large sum of money. There are two contestants, each having to make one of two decisions.
-- Decision 1: split
-- Decision 2: steal
Possible outcomes:
-- Both choose split, money is split evenly
-- Both choose steal, no one gets the money
-- One chooses split the other steal, the "thief" gets the money
The entire show is basically the people trying to convince each other to pick a certain choice (usually split) and then either cooperating to the end or backstabbing each other.