(alright sorry for posting two threads in one day but i just got this idea)
I was watching the new Vinesauce video,
after messing around with it (specifically
https://thisanimedoesnotexist.ai/
because why not) I had gotten this image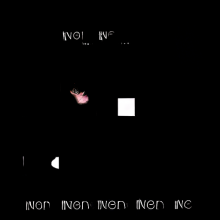 Really freaky for an AI that's suppose to take references to anime.
(Creativity scale timeline
https://thisanimedoesnotexist.ai/slider.html?seed=04193
)
It also reminded me of some sort of metal/weirdcore album cover, which I got the idea from
You can use any AI program you want (public or private) and the goal is to try to find the absolute weirdest and as far from the source material image you could find.
Here are some helpful AI websites you could use
https://thispersondoesnotexist.com/
https://thispicturedoesnotexist.com/
https://thisanimedoesnotexist.ai/
and, as a bonus, here are some unrelated examples of what AI can do to an image
Really interested to see what happens!