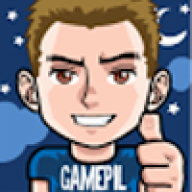 Joined

Sep 3, 2016
Messages

260
Trophies

0
Location
XP
Country
This Trainer was made by Shinzuya, I just updated it!
The Trainer requires latest Version of TCPGecko + Cosmo's Codehandler
Hey guys, sorry for the long Absence.

I'm back but i will not continue this Trainer for now.

Just incase anyone Needs it i will give you the source Code:

https://filetrip.net/dl?mLR7zSmbwI

If you want to update/Change and repost it please remember to give credit.

Thanks for all the support
The Trainer may work with the US Version:

US Version works perfect!!
Thnx
Can confirm, this also works with the US Version disc. Finally got mine to work! Thanks the trainer!
Instructions:
1) Download this
2) Extract it to a folder on your PC then place tcpgecko.elf, icon.png and meta.xml (both these files are in the meta folder) on your sd card in a folder called tcpgecko (sd://wiiu/apps/tcpgecko)
3) Download the codehandler.bin file from here
4) Drop it in the same folder as you dropped the TCPGecko files on your sd card (sd://wiiu/apps/tcpgecko)
5) Boot your Wii U and run Haxchi/Mocha (If required)
6) Boot into HBL
7) Run TCPGecko
8) Load TCPGecko with codehandler (Press X on the gamepad)
9) System menu reboots, load up BOTW
10) Download Breath.exe from here
11) Run it, enter Wii Us IP address, click Connect
13) Profit
​
Version 1.1 EUR:
Download: https://filetrip.net/dl?nGOO3WtpLc
Video Tutorial by Game Rebel:


Changelog:
-changed max Rupees from 9999 to 999999
-changed max Durability/Quantity from 65535 to 6553500
-fixed the 3rd label of the Durability Editor
-added Always Run function (thanks to @DarkFlare69)
-Freeze and Refill Health are hit or miss since the last Update, it works most of the
time so if it doesn't work just exit to the Home Menu and restart the game
(you don't need to restart TCP Gecko)
-added Infinite Horse Whips (thanks to @DarkFlare69)
-added Disconnect button for better compatibility with @PandaOnSmack Trainer and JGecko U
-added Gravity Modifier for Moonjump, Zero Gravity, Strong Gravity and Extreme Gravity (thanks to @DarkFlare69)
-added Speed Modifier x2, x4, x8 and x32 (thanks to @DarkFlare69 )
PandaOnSmack's Trainer:
https://github.com/joffnerd/botw-trainer/releases
​
if the Quantity/Durability Editor a int32 Error try this:
1. Connect to your game
2. Open the menu and start counting the slots that are full until you reach clothing
3. In the Durability manager, go to the slot that is your first clothing item (e.g. 7 weapons, 2 bows, only Wooden arrows, 2 shields -> 1st clothing slot is 13)
4. Set each slot that actually holds clothing to 0 (e.g. normal clothes plus winter thingy you get from the old geezer -> 13-15 needs to be set to 0)
5. Save and reload
6. Click Load current values
7. Profit
​
If you have any other codes that you want included, please let me know.
If you have codes for another Version of the Game (USA) i can make another Version of the Trainer

​
Last edited by
GamePil
, , Reason: Add Source Code