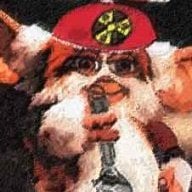 Joined

Apr 10, 2008
Messages

1,171
Trophies

0
Age

31
Location
Website
XP
Country
The end of the school year is upon us my fellow students and many of us have wasted so much time--I mean, "struggled" to get this far in our courses, we've just barely managed to bring the end of our syllabus requirements into sight and now we realize that we're terribly overwhelmed with some of the parts of our work and we need help. Its too risky, buying assignments off of your classmates and peers, you're teachers a teacher after all because they can put 2 and 2 together so we turn to the great interweb (I've been aching to use that term for a long time. I just had to do it) and all our anonymous friends for help.

I have 36 Quickbooks 2005 assignments and 36 PeachTree 2005 assignments that need to be done before the 25th of may. (They're the same problems just done in both softwares.) I have all the source documents and started on most of them but this is a software I just dont get and I really dont want to quit or fail this class. Whats worse, I cant take it again.

I often write reports and do assignments for my two friends who take A.P. courses in the 11th and 12th grades, I've been doing it since 5th grade and they always get A's and A+'s. The lowest grade I've ever gotten on an assignment is a "B" In 9th grade I did three other kids assignments at strategic points through out the year and I was able to keep them from failing (2 got C's one got a D because of his attendance)

Though I've chosen to never take typical A.P courses, I have won awards in earth science, english, social studies and Advanced english. I can also do computer tests as I'm a certified as having required computer literacy skills.

I can write papers on almost any subject that can be researched in the library or off the internet with the exception of high leveled sciences such as advanced chemistry , oceanography and the likes. I cant do anyones math homework but any writing assignment I will gladly do if you'll pick up a few of my assignments.

someone requested that their web design test be done for them, I'm on it! I managed to clean up the pic a little and am working on it.
If you need anything written just post the details of the assignment

Grade:
Your average Grades in this course:
Pages:
Subject:
Requirements:

and maybe someone will pick it up and do it for you. If oyu can do Quickbooks or PeachTree assignment, or know some one who can and can either get or trick them into doing it then let me know, I'll send you the source docs, you send me your assignment and we'll exchange when they're done.