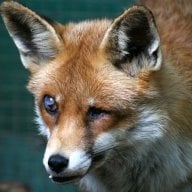 Not Dead Yet
OP
Former Staff
Joined

Jun 24, 2008
Messages

6,723
Trophies

3
Age

43
XP
Country
April 14th: Rules have been amended, please read below
​
Remember when we introduced the exclusive
Tempiibo
yesterday? Did it sound a little too good to be true? If it did, you were right in trusting your intuitions, because Tempiibo is not a real thing... yet.
The GBAtemp Accessory Printing Bounty - Runs to July 1st, 2015 0:00 GMT​
​
Remember when the Homebrew Bounty was a thing? Remember the wild popularity and the cool applications our very own community members designed and developed? Now it is your turn to create something great! We are proud and extremely excited to announce the GBAtemp Accessory Printing Bounty!​
In this bounty, we on the GBAtemp.net Staff are offering you guys $150 to write a tutorial on successfully printing a custom Amiibo or other game accessory! This tutorial will be graded according to the following three criterion by our Staff:​
Disassembly of accessories
Scanning of pieces - can be at home or whatever will work for you!
Printing of high-quality parts
AMENDED CRITERIA
,
as of April 14
Design of an accessory figurine of a recognizable character or style
Printing of said figurine
Tutorials that include deconstruction and scanning will be scored higher than those which do not
There are already communities that design custom Amiibo figurines, and examples of things to note are below in the following images:
​
​
_______________________________________________________________________________________________________​
​
​
​
​
[Prebreak][/prebreak]
Based on the images, this endeavor will require some skill to be able to do successfully, and it's your goal to be able to write a tutorial that could be replicated by people. Follow the three criterion above, and do it well, and that $150 bounty could very much end up in your wallet!​
Your deadline for this tutorial bounty is July 1st, 0:00 GMT. Get those pens scratching, and start planning!​
​
Your tutorials should be submitted via Private Message to
Vulpes Abnocto
or other moderator of your choice.​
​
For further inquiries related to this bounty, please contact any Staff member via private message - we will be happy to answer any questions! Good luck - we're really looking forward to seeing how things turn out!​
Special thanks to FAST6191 and Qtis for advice, Tom Bombadildo for ideas, Ryukouki for writing, then Wellington2k and BVer (she knows who she is) for images.