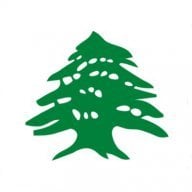 Joined

Jan 14, 2012
Messages

6,052
Trophies

0
Location
Website
XP
Country
CFG USB Loader, Wiiflow, USBL-GX and Post Loader custom channels.
We love them and we use them all the time.
Now the forwarders come in a cool new skin.
Lots of care, love and attention to details has been put into making these custom channels.
Each has its own icon, banner & sound.
All these channels has the same ID and latest forwarders from the official ones.
So for more details check these official websites:
http://gbatemp.net/t...84-postloader3/
http://gbatemp.net/t...ble-usb-loader/
http://gbatemp.net/t...-usb-loader-gx/
http://gbatemp.net/t...gui-usb-loader/
Screenshots:
Icons
Banners
And since a movie is more informative than a 1000 png
I added Youtube previews:
The sources for the wads are the following Ninty's official games channels:
Wiiflow: Mario Galaxy
2
(icon and banner) - The legend of Zelda Twi. Pr. (sound only edited)
PostLoader: Kung Fu Panda (Icon only) - YuGoshi (Sound edited) - Donno where the banner came from sorry.
CFG Loader: icon (Bonberman Land) - Mario Sports Mix (banner + Sound)
USBL GX: icon BoomBlox - Bolt (banner + sound edited)
Thank you