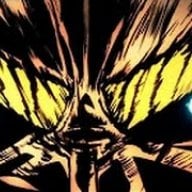 100th degree asskicker
OP
Member
Joined

Dec 25, 2015
Messages

1,443
Trophies

0
Age

22
Location
XP
Country
no surprise here, Stoic Studio's latest addition to The Banner saga series has reached it's Kickstarter goal in a week after being announced. raising the needed $200,000 in record time.
"We're thrilled to have funded the Kickstarter in less than a week. Once again it's down to the amazing support of the community, and we truly appreciate every backer that has helped us reach our funding goal", said John Watson, co-founder and Technical Director at Stoic. "This is huge for us and have now revealed the first stretch goal! A big thanks again to all of our supporters for helping us get this far."
For those of you who have no clue what "the Banner saga" is, it's the single best gaming series developed for mobile, following Stoic's moto of "You can't take anything for granted" the series has become one of my favorite's in record time.
WHAT'S ALL THIS ABOUT MORE BANNERS AND SAGAS?
Banner Saga 3 is the highly anticipated final game of an award winning trilogy. It's a role-playing game merged with turn-based strategy, wrapped into an adventure mini-series about Vikings.

Many modern games play it safe – you are the chosen one who always saves the day. Our game is different, you can't take anything for granted in Banner Saga.

Picture the classic tactical strategy games of your childhood but refined for the modern age. It's not about grinding to get past the next fight. Every encounter, every decision you make has heavy and sometimes far-reaching consequences. It throws you into the end of the world and asks,"how do you deal with this"?

Banner Saga 3 is aimed at people who appreciate art, story and strategy.
Banner Saga draws heavily from Norse culture and mythology while creating its own identity. There is a low-fantasy approach to Viking themes. Giants - yes. Horned helmets - no.

The choices you make as events unfold have a huge effect on how the story plays out - who survives, who dies, and what's worth saving. Add people to your caravan as you travel, or lose them when tough decisions arise. You're not just fighting to save nameless strangers, you're fighting for your neighbors, your family and your way of life. You'll care what happens to them.

Banner Saga 3 is a mature story for adults, which means forming relationships and making tough decisions; not sex, violence and swearing.
I Don't know about you but I can't wait for this to release.
SOURCE:
http://www.gamasutra.com/view/pressreleases/290510/BANNER_SAGA_3_KICKSTARTER_SUCCESSFULLY_FUNDED.php