Tempcast Live #3!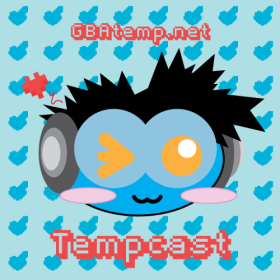 Join us
today, Friday April 24
!
Yeah we've decided to do another episode, and we'd love it if you can be there while we make a ton of mistakes and hear me say things I shouldn't say. We will be using the #tempcast channel on the gbatemp IRC channel. Also feel free to leave response in this very thread. If you dunno how to get on IRC then go
here.
Another perk of being there while we do this live is that we'll be doing a "pub quiz" style competition about video games and Tempcast gubbins. The prize (if you can call it that) will be a chance to be on the next Tempcast!! Hot boobs!
To see what time it will start in your timezone please visit this site.
For those who can't catch the episode live, it'll be recording and posted at a later date. Those people can still contribute by sending us a question to
[email protected]
Previous Live episode will be posted once Mthrnite has tarted up the theme. Stay tuned to this thread in case anything changes.
Discuss?