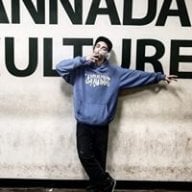 Joined

May 13, 2019
Messages

8
Trophies

0
Age

33
XP
Country
So, I've side stepped the problem by moving everything I needed to do onto my laptop, but I cant find a single thread anywhere describing my particular problem, so I thought I'd drop it here anyways to see if anyone can help me get to the bottom of it. It seems unique and strange.

Disclaimer: Im pretty literate when it comes to computers and hacking devices etc. So while I wouldnt consider myself a pro/developer level smart, Im definitely not dumb about this sort of stuff.

So, to start with, this computer that is having the issue has worked in the past. I know that doesnt mean much, but I can say that I havent changed anything recently with respects to my Switch stuff on the PC that should be creating this problem.

Firstly, the cord Im using is a known good cord. A fact corroborated by it working on my laptop when working around using this PC.

Secondly, I've made sure the driver for Tegra is installed. I even went and uninstalled it in device manager and then reinstalled it. Further to this, I also repeated this process while also adding a PC reboot in between the deletion and reinstallation of the driver. There was never any issue detecting RCM device either. This was always green when it should be and red when it shouldnt be. No abnormalities there.

Thirdly, the Console is usually in dock mode, so power is not an issue.

What happens is that I put the console into RCM mode so that I could put a new firmware update on the SD card using Tegra Portable 2.6, and I plugged it into my PC using a USB C to A on a USB 3.0 port. The program detected the RCM Device just fine, and I selected the appropriate button in the tools section I believe its called, and tried to push the payload to open the SD card in a window on my PC. As soon as it pushed the payload, the color turned from green to orange, it listed that it had pushed the payload, and then the program closes.

This all happens in a smooth motion so to speak, as there were no hangs or freezes. It all just happens like dominoes and then I started trying to diagnose the problem.

There is no output log either. One is created in the Tegra folder, but it is empty when you open it.

Firstly I tried again cuz I thought I was just an idiot, and same result happened. I then decided to try and just send Fusee to boot up the console and try again later, but the same thing happened again. So rinse and repeat, I try to boot the console again and get the same result.

Now I google, and find a bunch of people complaining of freezing etc, but nothing specifically like my issue. Therefore I start trying to do the solutions that worked for the similar issues none the less, which included reinstalling the driver, rebooting the pc, trying different cords, different ports... you name it, I tried it.

I decided to throw it all onto my laptop and aside from having to download the proper fusee payload (Havent used the laptop for this in forever so my payloads were out of date was all), everything went super smoothly as it should have in the first place.

So anyone have any ideas why this would be happening? If you have any questions Id be happy to answer them!

Thanks for reading and thinking on it!