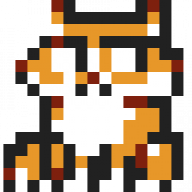 GBAtemp's Resident Bastard
OP
Member
Joined

Aug 21, 2012
Messages

674
Trophies

2
Location
XP
Country
All right, let's have a
CIVIL
discussion about taxes. Opinions welcome, but please no name-calling, passing opinions as facts, or general assholery. Ad-hominems are to be kept to a minimum, ideally they shouldn't even be posted.
Claims should be backed by reputable sources.
Now Then.
What are
taxes
?
"a sum of money demanded by a government for its support or for specific facilities or services, levied upon incomes, property, sales, etc." - Dictionary.com,
https://www.dictionary.com/browse/tax
Taxes are fees assigned to citizens/residents, collected by their governing bodies so they can be spent providing services, often for the benefit of the nation as a whole. While taxes are generally considered a standard practice in societies around the world, some believe that taxation is not justifiable. Others favor the idea of taxes, but among themselves disagree on how much taxation is fair. Furthermore, it is widely debated how an individual's taxes should scale with their accumulated wealth and/or income.
Are taxes justifiable? If so, how much taxation is reasonable and how should it scale (if it should) among members of a society?