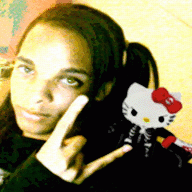 Joined

Mar 17, 2009
Messages

844
Trophies

0
Age

38
Location
Website
XP
Country
I was just browsing a few minutes ago, and noticed that my 2nd most favorite mmorpg's (Ragnarok Online is my fav and first mmorpg I've ever played!!) is FINALLY released in English, after about 7 years or so >_>
I think most of you don't know the game.. but if you do Here's the official website
http://tales.gamengame.com/
(this is allowed ya?

)
Not sure this game is already playable ( I think so because I am downloading the client right now..)
But at least it will be released by the end of this year

Dunno if you people care about this game, but I just wanted you to know in case you was waiting 7 years like me
And yeah it looks old I know

..hence the ''I waited 7 years for it to be translated''

EDIT: To tell you guys a tiny bit how this game is (mind you I am telling this from my own point of view)
Far as I know, people must at least know Ragnarok Online, I think it was THE first or at least once of the first mmorpg's out there.. you can kinda see some originality in that one compared to other games..
like for example the ''Card'' system...Almost every monster in the game has a chance to drop cards.. extremely rare drops ( like 0.02% ) but when a monster card drops, depending on what monster it is, it can give you huge special powers if you equip it to one of your equipments.
For example, there was a boss called ''ghostring'' if you managed to get that card, you could equip it into a body armor, and when you did you became ghost property, meaning all NORMAL physical damage would miss you... yes... miss xD.
Anyhoo, that's enough about ragnarok, u guys wanna hear about talesweaver.
Tales weaver was the second mmorpg that I have played xD and ever since i played it , I have been calling in Ragnarok Online 2 xD.
The game, despite the old looks (wich i personally love better then 3D nowdays...) is pretty original is some aspects..
the game has long story cutscenes depending on what character you picked ( i think there are 6 or 7 or so) (and yeah , u are probably like ...yay cutscenes..but it was pretty cool 7 years ago

specially for an mmorpg)
anyhoo, some original stuff about the game itself.. the leveling system.. when you hit a monster, each hit you will get exp.. and when you kill that monster you get even more exp.
your lvl meter is broken into 3 parts ( i dont know why exactly yet, sorry!!) but when you fill 1 part of the exp meter, there will be a popup above your chars head saying ''Exp Over'' meaning, you can either click the level up button to ''buy'' a level with your exp. OR you can save exp to ''buy'' skills from your skill tree'' .. so think carefully.. exp counts as money for either levels or skills..
that little aspect gives the game a lot of depth to it, you will notice when you actually play it
oh and by the way.. the music (just as in ragnarok) is AWSOME!!!...
Usually when play mmorpgs I turn of the stupid music and put on my own, exept in ragnarok online and ....yeah yeah!!.. TALESWEAVER

just listen to the enemy ground theme of lydia town
p.s. All right got to go to the stupid party now xD Maybe i'll edit more explanation later on

....
...Anyhoo bye!!

EDIT: By the way, if some of you are going to play it, Post me your ingame name !!

, mine is ''Eighteen''