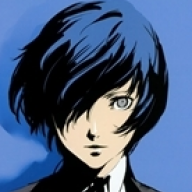 Well-Known Member
OP
Member
Joined

Apr 6, 2015
Messages

602
Trophies

0
Location
XP
Country
Hi all,
um since there's no post on this specific tranlastion project, here's a post for this awesome recent translation patch!
it's the english patch for translating the PS Vita game of Tales of Innocence R since it was in Japanese up until this patch came out.
and this is something many, many people have been waiting for to happen, myself included.
the patch translates the game at 99% complete (with some minor things still in JPN). and indeecated by the last translation progress on the patch page of lifebttle:
here's the last patch link (as of 10/3/22
https://github.com/lifebottle/Tales-of-Innocence-R/releases
the progress of this patch is as of:
"Mostly proofreading updates and corrections.
Updated StoryBookDataPack.dat
Progress
Story 100%
Movie Subs 100%
Skits 100% (Being rewritten for second draft)
Menu 99% translated (Inserted: EnemyParam/Skit Titles/Bonds/Synopsis/Tutorial)
NPC 100%
"
it's close to finished 100%, but some parts are still not in English, but the game is mostly playable above 90%, so it's good to try out meanwhile the final patch comes out.
To patch the two files for the translation, you can follow this simple, easy tutorial:
https://github.com/EnglishPatchFanatic/Tales-of-Innocence-R
hope this helps, and enjoy this awesome game in English now, btw, this version of TOI is way better than the DS one, fully recommend trying this one over the DS version.
it feels alot like tales of hearts R style.
Credits:
Tutorial by EnglishPatchFanatic
English patch by lifebottle
this post by me.