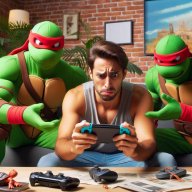 Joined

Oct 28, 2009
Messages

259
Trophies

0
XP
Country
Solved by reballing wifi ic.
Edit, 12.08.2018
I's not sx os related,it's a hardware problem.
I will post results when i will change all the parts related with stuck at nintendo switch boot logo.
Original post:
The console was power off and restarted but it stuck to the Nintendo Switch logo.
Now the console it's in my possession to try to solve the problem.
I tried to start the ofw and it remains stuck at logo.
I let the console drain the battery and after that i connected to the charger and after charging started in ofw.
I tried again to start sx os but it remains stuck at the Nintendo Switch logo.
I removed the micro sd and start ofw but again it's stuck at logo.
I made a nand backup after console started to freeze at logo and another one after i managed to drain the battery and booted to ofw .
I don't use auto rcm, micro sd tested ok with h2testw_1.4, formatted ex fat.
I disconnected the battery and whait 10 minutes, connected again, start console on ofw and again stuck at logo.
Remove battery disconnect nand cip , reconnect nand cip ,reconnect battery,same.
Recovery mode not working.
No warranty.
I let the console drain the battery again but this time it didn't work , i am stuck at boot logo trying to boot ofw.
It's a software problem or hardware?
Maybe
@rajkosto
can help my to be sure nand is ok,i have nand dump and bis key and seems ok.
M92T36 problem?
If it's a software problem I have to buy a Nintendo switch for my client .
If It's hardware i can buy and replace components.
Now all the Nintendo switch i worked have a nand backup.(maybe the sx os is not as stable as I thought)
If you have any solutions ideas please let my now.