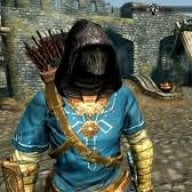 Well-Known Member
Newcomer
Joined

Sep 1, 2018
Messages

63
Trophies

0
Age

46
XP
Country
I am unable to boot my emu nand but my sysnad cfw boots fine. I keep getting incompatible pkg1 verson and hos version. I made the emmcume nand from my sysnad...
What guide did you follow? So we have an exact idea of how you created it all, and can guide you in the right direction. Thanks in advance. And if you just started. Follow this guide exactly, do not deviate, and also Make sure you follow ALL steps including SIGPatches. This will establish the emuMMC properly and provide the ability to do other things...you probably want to do...
Yes, I'm being political:
https://gbatemp.net/threads/switch-noob-paradise-ask-questions-here.488277/post-9665272
To apply SIGPatches properly:
Look for the same folder names on your SD card, and replace those folders with the patch ones, and the contents, and you'll be good to go.
So basically, the: exefs_patches and kip_patches get copied into the atmosphere folder on your SD card
Rename your current hekate_ipl.ini to hekate_iplBU.ini, that is in your bootloader folder on your SD card
Then copy the SIGpatches hekate_ipl.ini and patches.ini to your bootloader folder on your SD card.
Only apply SIGpatches from GBATEMP. That should be clear in the Link/Guide Above. Thanks. Good Luck and GodSpeed.
NOTE: The SIGpatches in the Guide / Link above, are backward compatible, and have been updated to support up to
FW 13.2.0 AND ATMOSPHERE v1.2.5.
via the hard work of Wizards and Magicians, who we all owe our lives too
All hail the Wizards and Magicians of the current era