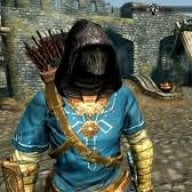 Well-Known Member
Newcomer
Joined

Sep 1, 2018
Messages

63
Trophies

0
Age

46
XP
Country
How does anyone here feel about burning fuses? Do we care anymore or do we try to keep them as long as possible? I keep hearing from both sides. #FuseLifeMatters #idcBurnThemAll

I decided to go ahead and burn mine, but I kind of regretting it now. I updated my EmuMMC to 12.1.0, but my game cart port couldn't read my carts and just decided to burn fuses by disabling AutoNoGC. Can I not play legit games on my Switch? How am I going to update BDSP? I rather not touch sysNAND. I just want to live in my EmuMMC world for now. I wish, I just dumped my cart instead burning fuses.


Thank you for the confirmation of only using EmuMMC and never disabling AutoRCM. I'm making notes of those. Have you setup a partition for Linux on your device? If so, what are you using the Linux partition for? How do you feel about burning fuses?

Replying in order to your comments.
-I'm not sure what I did wrong. I tried the latest sigPatches with 11.0.0 and couldn't get tinfoil to install.
-Perhaps my instructions for Tinfoil was bad. I already didn't know that.
-My apologizes if you mentioned that before. I was trying to figure out if the sigPATCHes were backwards compatible.
-I extract sigPATCHES into my SD. I am pretty sure I did that correctly.
-I tried that and github page as well.
-When I don't fully understand concepts, I make mistakes. ha!
-I wish, I would have dumped my carts.
-I agree with you. After quite a bit of reading, I think, I have a better understanding of the scene.
-My bad. I think, I wrongly at'd you.
Thank you for help. I appreciate it quite a bit.


Thank you for the help with better understanding my Switch. It's been a while since I touched it. I appreciate you, man.
To Apply the SIGpatches:
Look for the same folder names on your SD card, and replace those folders with the patch ones, and the contents, and you'll be good to go.
So basically, the: exefs_patches and kip_patches get copied into the atmosphere folder on your SD card
Rename your current hekate_ipl.ini to hekate_iplBU.ini, that is in your bootloader folder on your SD card
Then copy the SIGpatches hekate_ipl.ini and patches.ini to your bootloader folder on your SD card.