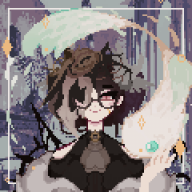 Well-Known Member
OP
Member
Joined

Aug 29, 2014
Messages

690
Trophies

0
Age

32
XP
Country
​
Edit; I found out how to fix the problem, my bestie helped me out, saved my butt lmao, basically it wasn't the joycons nor the tablet..rather it was cfw - I do not know nor does my friend know why this occurs but out of the blue cfw makes the connection to wireless mode for the joycons to wireless controller - anything wireless from the sheer looks of it - act up, acting wonky, to making it appear that something wrong with your controllers when that's not it (note; this is only for those who haven't tried this method that I am about to tell you all - if you did and I didn't work then yeah..its sadly your joycons possibly, best to ask for further help or replacing them idk gonna have to contact nintendo which I know it sucks trust me I get it T-T). So to fix this problem is you need to turn off your switch, just get off of cfw mode on your switch to go to vanilla mode, once there go to the setting to reconnect your controllers the wireless ones like you would do - when you click to connect that will fix the issue :")...not gonna lie when my bestie told me this I felt dumbfounded, and just straight up told them like no you doing some magic T o T!! Lol. ​
​
So, thank you to those who tried helping me out - seriously ♡♡


Alright, so another one of these, I was gonna give up since there is not point in me continuing on when i couldn't find any help on youtube at all..thought it could be fexible but nope ha...at least i think it can't be, but i will try here to ask the question; does anybody know how to fix joycons that just won't connect when it's off of the tablet? like it started on october of last year i believe or november - one of those months that i realized my switch joycons just don't want to connect while being wireless..heck i even put them on the joycon remote that comes with the nintendo switch but it just will not connect..

i have tried the method that someone on youtube made a video about; first unconnected all of your remotes off off your switch, did that, then turn off your hybrid, place your joycons back on the tablet and put them on dock. then take your joycons off your switch dock, after that connect them to your switch to then turn them back on to work - that didn't work..just flopped, i then did the method in which someone else recommended on the comment sectio below of someone else video who has my problem as well in disconnecting all of your controllers from your switch, reconnecting them again for this case my joycons - did that 5x times and nothing...

i am here begging for help...does anybody know how to fix this annoying issue, and why does this happen with joycons after they have been bought new...i don't want to spend 80$ bloody dollars again; money doesn't grow on damn trees. these were a gift to replace my older ones that had bad joycon drift - this was before the fix even came out. i wanna use them wireless again because i just got the new fit trainer rhythm game - forgot the name of it, but i really wanna enjoy the game..​