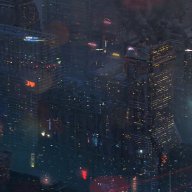 Well-Known Member
OP
Member
Joined

Jan 5, 2019
Messages

208
Trophies

0
Age

27
XP
Country
What does it do?
This bot is a way for people using incognito/blanking to know when one of their games got a new update. It uses
nx-versions
maintained by our boy 16BitWonder as a source for update information and Rebirth's
titledb
.
It was created mainly for personal use and out of necessity, since I keep forgetting to look for updates for my current games.
If you have any games you want to watch for new updates, all you need to do is add their Game ID to the bot and it'll notify you next time these games are updated by their developers.
Why?
Simple: if you don't use Tinfoil and use incognito/blanking, there's no way your console will notify you about new game updates. You can ofc, use
NX-Update-Checker
, but you'll have to check manually every time in your console. This bot on the other hand will do it automatically for you, all you have to do is feed it the Game IDs you want to watch for new updates, once these are out you'll be notified.
Bugs and caveats
User can only add or remove games by using Title ID (both Base ID or UpdateID will work)

Maximum 15 games in the watch list per user, in case it's feasible to scale, I'll up this limit

The bot was tested to death past two weeks and bugs should be rare, but in case they occur, a huge part of my work was done implementing various types of error handlers, so the bot should notify me automatically about most of them and they should be fixed in no time. Anyhow, I'm always available here on GBATemp in case you have any lasting problems.
Thank yous
Big thank you to 16BitWonder for allowing me to scrape his repositories and for explaining to me how he handles version checking in NX-Update-Checker. Thank you to blawar for providing TitleDB that was used in the first versions and thank you Rebirth Team for the TitleDB repository that's currently being used.

Bot link and source code
The bot can be found here, all you need to use it is a Telegram: https://t.me/switch_updates_bot
Source:
https://github.com/evertonstz/telegram_switch_updates_bot
Changelog:
23/08/2020 - Version 0.0.6
added ability to mute the bot (inside /settings)

added ability to get notifications for every single game in the switch library (inside /settings)

some bug fixes
15/08/2020 - Version 0.0.5
To the users that watched games before 11 AUGUST: please, make sure to rewatch your games, during database migration I actually fried my SD card and lost the old user database, won't happen again as I now have a proper backup solution in place.

new database system is in place: users can now add up to 50 games in their watch list.

new command /s: it's used to search the database using game names, it's useful if you want to know a Game ID for certain games. Example: /s mario will return information for any game that has the "mario" word in the name, alongside game id, latest versions and update id. Like this: https://i.imgur.com/Y4Xjkop.png
/l command returns a lot more information to the user, including name, game id, update id and latest version number. Like this: https://i.imgur.com/OA20R7t.png

use titledb from Rebirth
06/08/2020 - Internal Version 0.0.3
TitleDB is finally implemented, when being notified you should see the game's name (in case it's on titledb ofc). This is how you should see it: https://i.imgur.com/9h6fgaZ.png. Titledb is very information rich, so I'm studying implementing a search function so people can search for a Game's ID in case they don't know it.

Anywhere in the bot you see a Base ID, Update ID or Version Number, you should be able to quick copy the code just by clicking over it.

STABILITY improvements

Code should be ready for public release soon