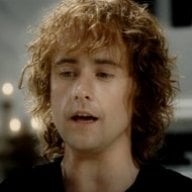 Joined

Mar 30, 2009
Messages

2,093
Trophies

0
Age

39
Location
Website
XP
Country
3DS had preloaded games and things to do, like Nintendo Video, Face Raiders, a camera, Streetpass, and Dinosaur Office. Wii U had Wii U Chat, some weird TV remote nobody used, and an Internet Browser. Both of them also had Miiverse, a HUGE Virtual Console selection, as well as menu music and music tracks for pretty much any app. 3DS had themes too.
Switch has............ nothing. Not even music on the eShop or Mii Maker. Not even a way to communicate with people on your friends list. No Internet Browser or themes. No Miiverse. No games or fun things, or any apps at all, unless you download Hulu or YouTube.
I've said this before, I'll say it again. Nintendo lost their personality. And I know everyone hates me for this, but I like the Wii U better than Nintendo Switch.
I thank Nintendo for not adding those kind of stuff. I am an adult; Face Raiders, MiiVerse and music are useless. In my opinion those are bloated software. Also, I never used the 3DS' camera and it's mic.
Pip'