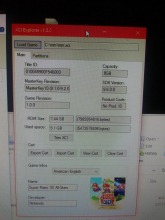 ​
Super Mario 3D All-Stars
, Nintendo's latest first-party game scheduled for release on September 18th, has
leaked online
several days ahead of release, as some GBAtemp forum members revealed (and verified themselves). The game's compressed size is a little over 5 gigabytes as shown on the ROM information tool.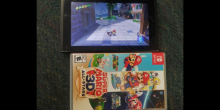 ​
As suspected, all games 3 are emulated, and not actually ported to the Switch:
UPDATE 1
: after further inspection from our very own forum users it seems the N64 and GCN games are indeed emulated, but the Wii game is actually recompiled for Switch - no information yet as to whether any changes were made to the original game.
UPDATE 2
: some users are reporting issues with SMB64 crashing when launching the game for the second time or when going back to the Home menu (suspected savegame issue?)
ongoing discussion here
.
​
A quick reminder that sharing any links to pirated content, encoded or not, via any means, be it forum posts or private messages, is strictly prohibited on our website. Any violation of this rule will be met with warnings and suspensions, without exception. We also remind you that playing games downloaded illegaly will most likely result in a ban of your Switch console.
Continue discussion on the ongoing thread