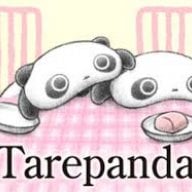 Joined

Aug 15, 2007
Messages

583
Trophies

0
XP
Country
Just to say first I'm not naming or alluding to the names of individuals concerned nor will I link to the twitter account (don't PM me). It is still there and EASY to find.
http://news.sky.com/skynews/Home/UK-News/A..._Of_Celebrities
http://news.sky.com/skynews/Home/UK-News/A...201105215988052
http://www.bbc.co.uk/news/uk-13330409
Last night a twitter account published the names of people
allegedly
involved in 6 super-injunctions. These injunctions have been the cause of much media discussion in recent weeks. Particularly one where the man took out the injunction protecting his privacy but not the privacy of the woman concerned. Her name is all over the press.
So my question is what do you think, is this as many media commentators are saying, an abuse of the court system by the very richest in society which allows them to buy rights the rest of us don't have? And the question many media commentators are asking now is can they really prosecute some random on the internet for discussing gossip.
What is more scary still is this
QUOTE said:

Later this week, the European court of human rights will publish its findings on what may become a landmark judgment in privacy, the case of the formula one boss Max Mosley. He is seeking a ruling that would require advance notice from the media of any report that deals with any aspect of an individual's privacy. If the court finds in his favour it will change the legal landscape.
Source :
http://www.guardian.co.uk/media/2011/may/0...ils-injunctions
To those not in Britain read the spoiler below (and no it doesn't contain the names)
To those not in Britain, we have had a rake of super-injunctions taken out by the rich and famous lately. These injunctions are designed to stop the press naming individuals involved in certain situations that they find embarrassing. They don't just face fines if they publish, they face jail. The rights and wrongs of these super-injunctions are so talked about at the moment that even the Prime Minister has commented that they make him feel uncomfortable. And one MP has threatened to out those involved in parliament. They cost in the region of 150,000 GBPs (@245,475 US dollars). And they are the preserve of only the very richest in society.