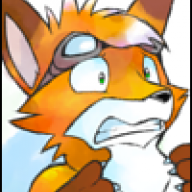 Joined

Mar 21, 2010
Messages

976
Trophies

0
Location
Website
XP
Country
Omegle said:

Stranger: ellooop

You: whoa whats this?

You: i can only see white

You: wtf is going on

Stranger: IT'S SNOWWW:3

You: omg im going blind

You: mother? is that you?

Stranger: ohh noesss

You: DONT GO TO THE LIGHT!

Stranger: NO! It's GOD!

You: NOOOOOOOOOOOOOOOOOOOOOOOOOOOO

Stranger: WELCOME TO HEAVENNN BABY!

You: OMGOMGOMGWTF

Stranger: jokes.

You:

Stranger: it's satan + welcome to hell bitch.

You: FOREVER ALONE

Stranger: you sold your soul for a doughnut.

Stranger: TUT TUT

You: I am disappoint

You: it didn't even taste good

Stranger: you didn't ask for a tasty one;D

You: NOOEEZZZ TAKE ME BACK PLEEEZE

Stranger: TO WHERE.

Stranger: asl

You: HEAVEN

Stranger: 16 f uk youuu?

You: nien

You: 15/m/usa

Your conversational partner has disconnected.